Convenienice
Element is created in a technology that guarantees speed and comfort of work. Despite a large number of functionalities, the user feels comfortable and always has his most important tools at hand.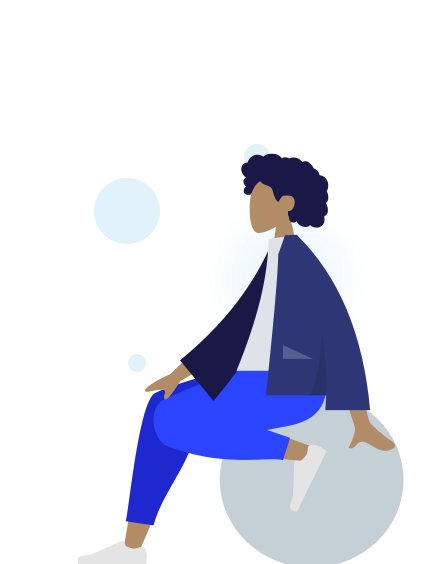 ATS
An innovative system, thanks to which even the most complicated recruitment process can be created and conducted quickly and conveniently.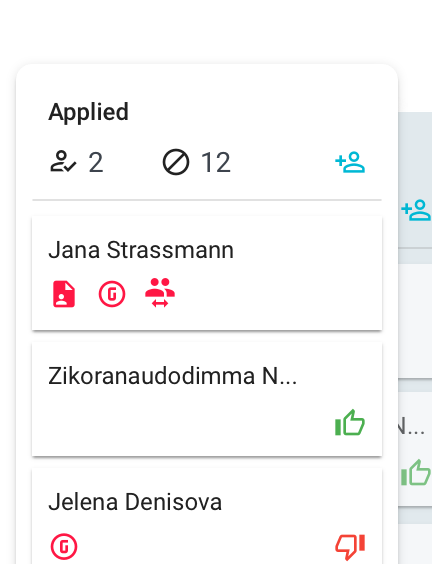 Candidate database
A super-fast candidate database supported by artificial intelligence, thanks to which you find candidates in a split second.
Fast adding of candidates from any sources
Search for candidates with specific professional experience or competencies without manual tagging or completing the candidate's profile
Search results are presented in less than 0.3 seconds, regardless of the size of the candidate database
Reading CV content in all popular file formats, including graphic files
AI understanding and parsing the content of resumes (In this blog article, we described how artificial intelligence is revolutionizing candidate database management)
Automatically created employment and education history of the candidate
Automate matching of candidates to projects based on the content of the CV and job description
Searching for candidates by any content in the CV
Logical operators (Boolean Search)
Intelligent management of duplicate candidates
Filtering and sorting search results
Data export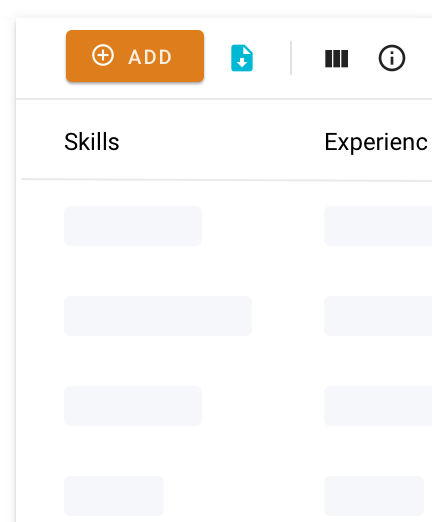 Candidate evaluation
The evaluation questions creator is not only convenient, but also offers automatic preselection, thanks to which the recruiter saves time and focuses attention on the best candidates.
Generator for closed-ended, open-ended, single and multiple choice questions, assessment questions, for files, for weekdays and calendar days
Assigning points to responses
Disqualifying responses
Points counting
Automatic preselection of candidates
Option to change questions forms during evaluation and changelog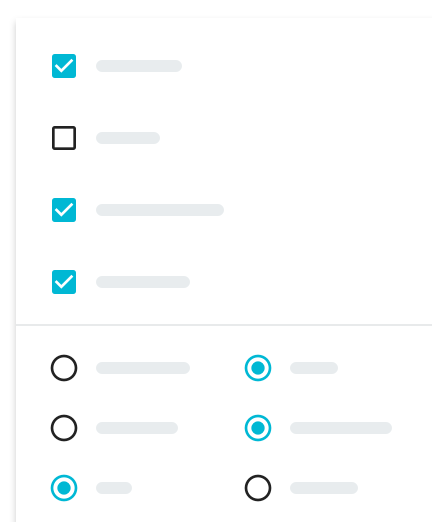 Automated candidate feedback
Candidate Experience is crucial in recruitment. There is no good Candidate Experience without efficient contact with candidates.
Create content that the candidate receive automatically when:
will change the stage of the recruitment process
will fall off during automatic evaluation
his GDPR consent expires
schedule a message to be sent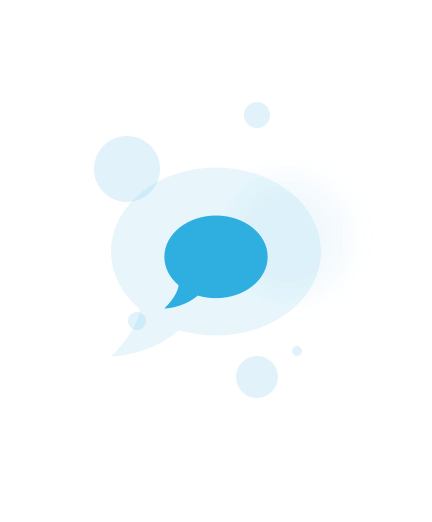 Candidate sourcing
Acquiring candidates by direct methods is a standard today. Element equips recruiters with the most important tools for sourcing candidates.
Instantly add candidates from any source
Plugin for Linkedin, Facebook
Searching for candidates on Linkedin, Github, StackOverflow (X-Ray)
Automatic check if the candidate is already in the system
Managing sourcing stages
Reporting of sourcing activities
Application link generator - unlimited application links for any source of candidates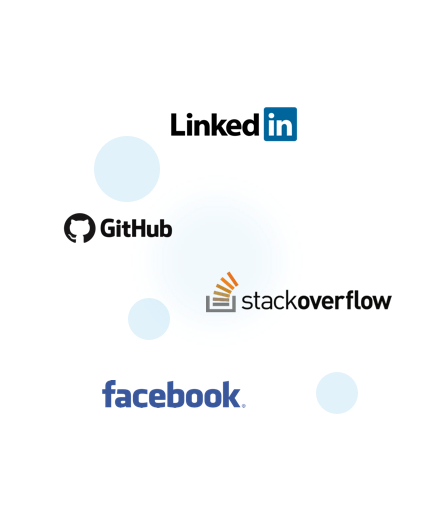 Artificial intelligence
Element recruitment system uses artificial intelligence to understand the content of CVs. Read more about the benefits of using AI in recruitment in our article.
Reading and interpreting the contents of CVs in any file format in English and Polish (more languages soon)
Candidate profiles automatically filled by AI
Each candidate can be easily and quickly found by professional and educational experience without having to analyze their CVs manually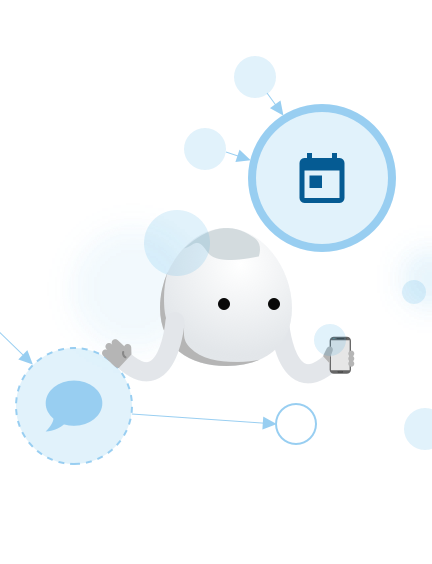 Candidate profile
A complete candidate profile created by artificial intelligence. No more manual profile completion and tagging.
Artificial intelligence completes the candidate's profile
Professional history, education, skills list
Candidate ratings
Notes
Automatic document generation, e.g. blank / blind CV
Correspondence history
Application sources
Terms of employment
Active and archival recruitment projects
Automatic matching of the candidate to projects
Register of GDPR consents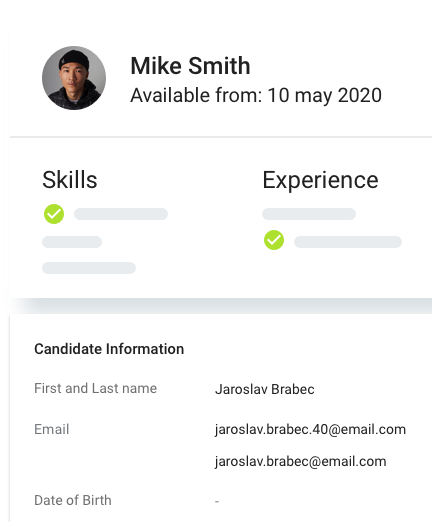 Candidate portal
Attract candidates, improve their candidate experience and secure the GDPR issue.
Sharing the candidate's profile
The ability to upload a CV and automatically complete the profile by AI
CV Creator along with downloading the document to a file
Automatic hints encouraging you to complete your profile
GDPR consent management by the candidate
An opportunity to provide candidates with access to recruitment projects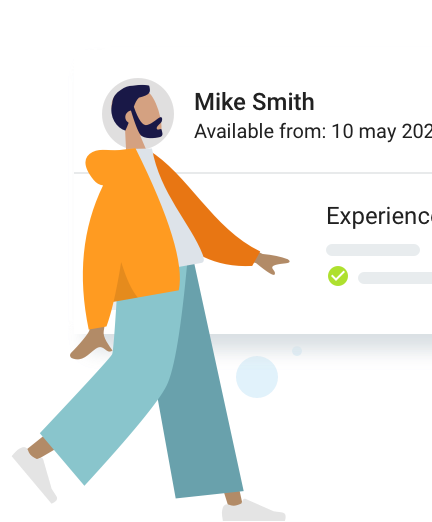 Creating and publication of job offers
One place where you can create job offers and publish them on your own website and job boards.
Automatic creation of job offers
Publishing job ads from the system directly on your own page and paid/free job boards
Job ads with candidate referral option
Monitoring the effectiveness of job ads and job boards
Candidates appear automatically in projects at the stage of your choice
Candidates appear automatically in the candidate database and every user can find them immediately
Application link generator - unlimited application links for any job boards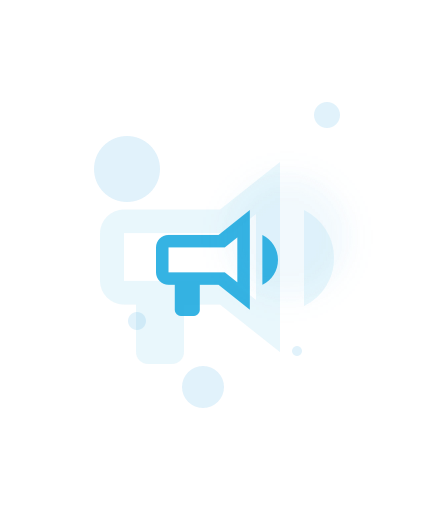 Candidate referrals
Referrals are an important form of attracting candidates. Increasingly, successful referrals are rewarded. Element ATS fully supports the referral system.
Operating the referral system by distinguishing between referred and referrer
Setting financial rewards for an effective referral; Rewards for employment and for passing a probationary period
Reminders related to rewards for the referrer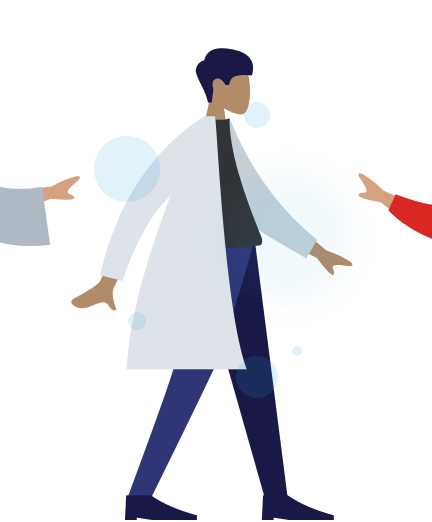 Career page
You don't have your own career page? Don't worry, now you can create it with one click.
Rapid creation of a career page with job offers
Website branding
Publishing job offers directly from Element
View list of job offers
Apply using job offers published on the career page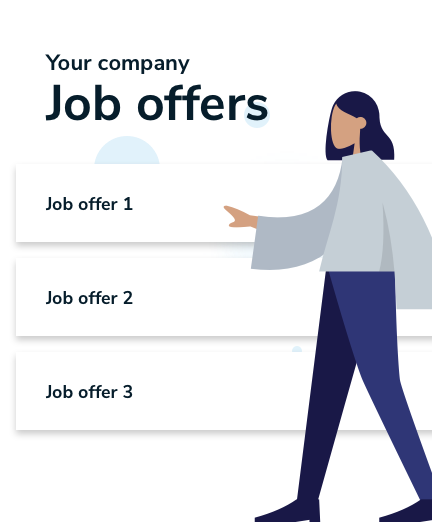 Matching candidates
Manual preselection of hundreds of CVs is a thing of the past. In Element, pre-selection will be carried out by AI and will propose a list of potential candidates for the recruitment project.
Automatic analysis of the job description
Automatic analysis of the CV content
Calculating the matching score
Proposal of candidates with the highest scoring
o need to manually tag or otherwise describe candidates for the matching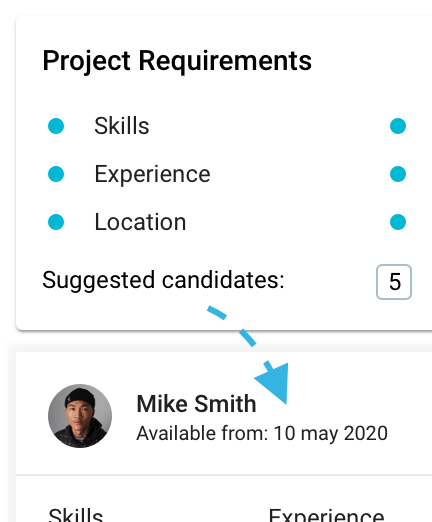 Recruitment CRM
A unique tool for recruitment companies on a global scale. Element CRM is not only a client management, it is also an innovative solution that automates the acquisition of new recruitment projects.
Companies database
Automatic monitoring of over fifty job boards (currently available on Polish market)
Automatic notifications when a company posts a new job ad (currently available on Polish market)
Contact history
Managing recruitment contracts
Full support for off limits clause
Reporting sales activity
Reporting financial data related to recruitment services
Sales pipeline
Data export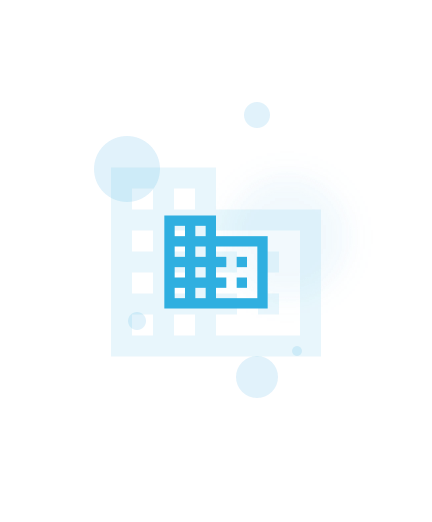 Job monit
Job Monit is an innovative solution monitoring job offers published on over fifty job boards (currently in Poland) and on Linkedin.
Monitoring of several dozen job boards and hundreds of thousands of offers
Quick search of job offers and companies looking for employees by industries, locations, positions, keywords or companies
Data on the popularity of job boards in specific industries, among positions, locations, companies
Verification of specific employers in terms of what employees are they looking for, in what locations, on which recruitment portals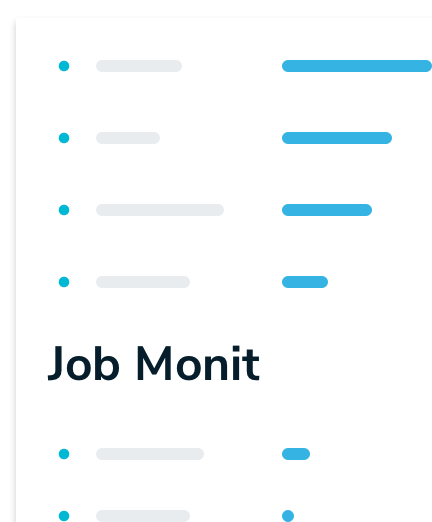 Email & calendar
Element ATS ensures full integration with e-mail and calendars, thanks to which communication and all your activities are always ordered and easy to find and plan.
Full synchronization with Office 365 mail and calendars
History of correspondence with the candidate
History of correspondence with the client
Creating message templates
Automatic messages
Ability to send messages straight from the system
Attachment support
Handling of incoming messages from clients and candidates
Correspondence visibility management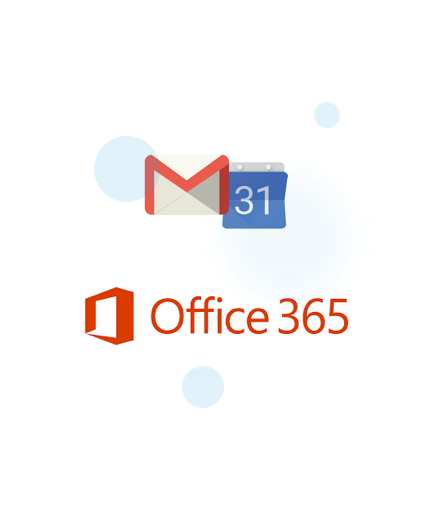 Instant information
Element was created in technology that guarantees instantaneous transmission of information in the system. You'll see information entered into the system by other users immediately.
Instantaneous information - data entered in one place of the system is immediately visible in other places of the system
No need to refresh the page to view new data
Technology eliminating the problem of slow internet connection
Change history in the system, thanks to which you always know who made a specific change and when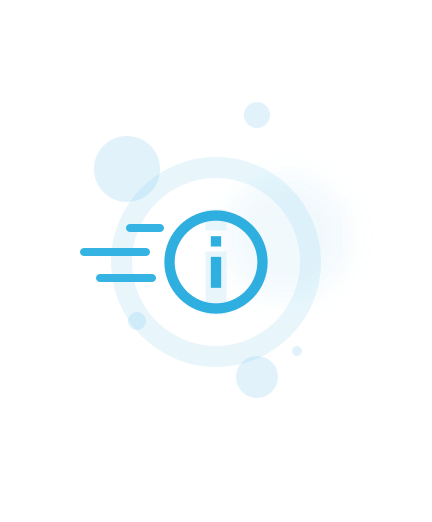 Notifications and internal communications
Element automatically notifies you of important changes. Send notifications to other users by tagging them in notes.
Notifications about new candidates, new recruitment projects
Tag other users in notes
Notification history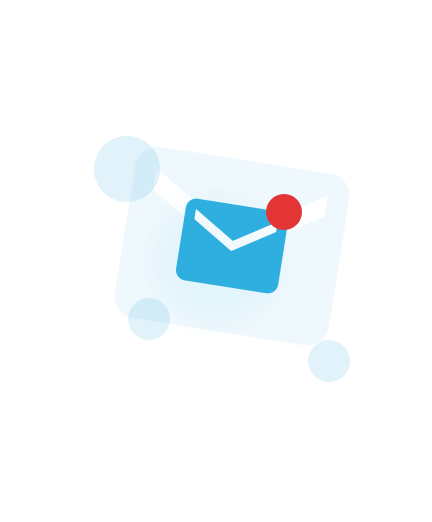 Reports
Element system dashboards provide complete and immediate information on all key indicators related to recruitment processes, and including sales indicators in the case of companies offering recruitment services.
Instantly available data updated in real time
Number of candidates acquired
Effectiveness of candidate sources
User activity
Recruitment delivery progress
Projects delivery time rate
Hiring rate
Closing rate
Candidates statistics
Sales funnel (recruitment companies)
Sales activity (recruitment companies)
Activity and change history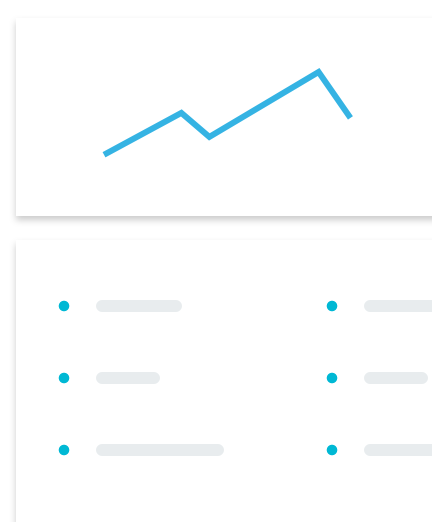 Customer service
We will be with you from the very beginning and whenever you need our help. Our team respond to all requests within minutes. Element is created for you and we want all users to feel maximally comfortable.
Response time less than 5 minutes
Contact via chat, phone, email
Training webinars
Substantive and friendly service for users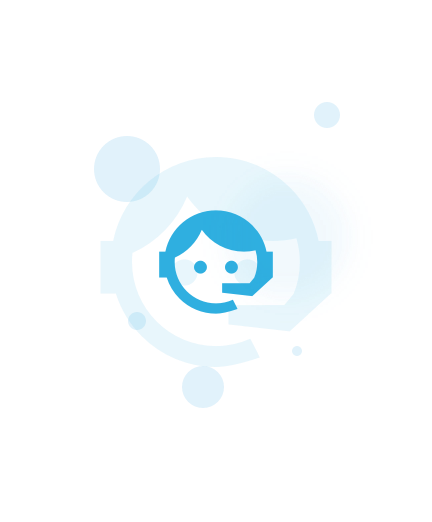 Guarantee of quality
System stability is a guarantee of uninterrupted operation. Element always works. We provide the highest global standards of application availability.
Guaranteed system availability above 99.5%
Availability in the last 12 months at 99.9%
System updates carried out on weekends late at night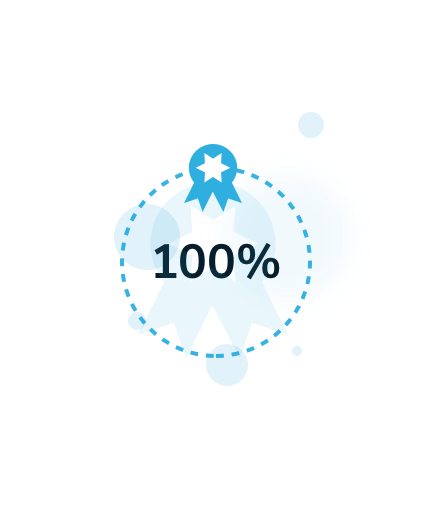 GDPR
Element will not only secure you completely in the area of the GDPR, but also automatically manages the dates of consents, a request to update consents and anonymization of candidates' data. When you work on Element, you don't even have to think about GDPR.
Individually set validity period of GDPR consents
Each candidate has their own GDPR consents register
Full automation of extension of GDPR consents and data anonymization
We do not force the use of GDPR. If you are conducting a recruitment process in a legal area where the GDPR does not apply, you do not need to apply these provisions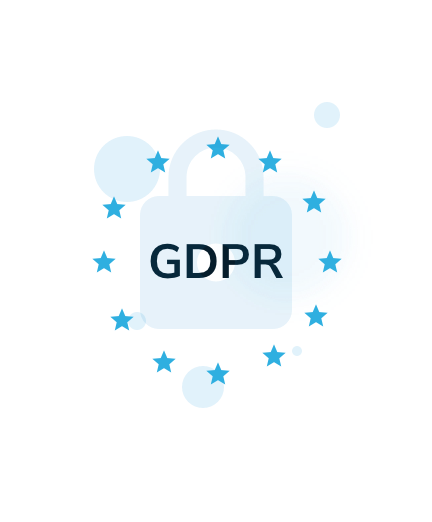 User management
Conveniently manage internal and external users. Grant permissions and decide who has access to selected areas of the system.
User management panel
Possibility to add external users, eg. clients, external recruiters, persons verifying candidates
Granting access to selected areas of the system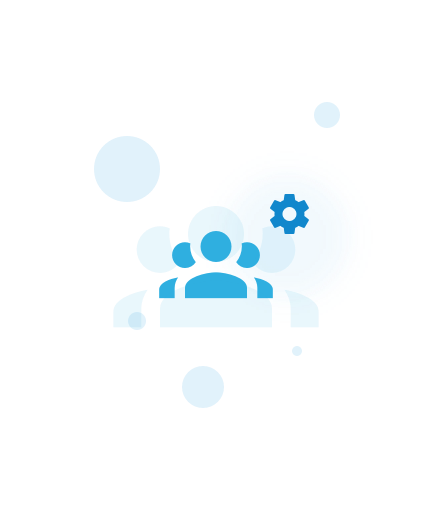 Security
our data is stored with the highest security standards.
Personal data, including candidate documents, are stored in Google Cloud, which guarantees the highest global security standards
Data stored in several geographical locations
Advanced backup system, thanks to which it is possible to recover data up to 12 months back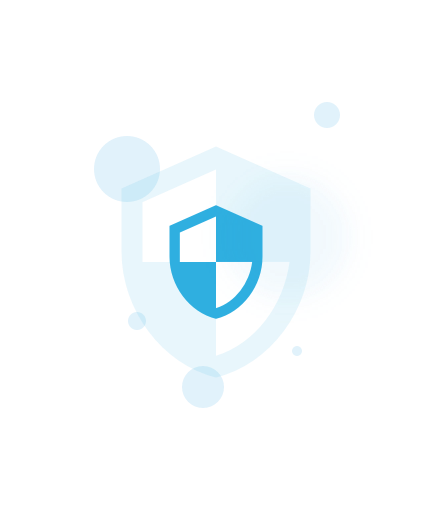 Discover Element ATS
Schedule a live demo