Linkedin - new invites limit. Is there any workaround?
Linkedin introduces new weekly limits on the number of invites. This new limit, already applied to many accounts, is 100 invites per week. I have not found any official information explaining whether this is a solution only tested by Linkedin and whether the restriction is to apply to all types of accounts.
It turns out that the limit is even lower on some accounts. Some users could not send more than 70 invites during a week. It is difficult to say how the algorithm works, and it arises some confusion among users.
But is there a way to send additional invites after you've reached the limit?
Yes, there is, but of course, there is a catch.
The catch is that you need to know the email address of the person you want to invite to your network. If you already have the email, you can do the following:
Being logged in to Linkedin, click this link: https://www.linkedin.com/mynetwork/import-contacts/iwe/

Enter email addresses of all the people you want to invite, comma-separated.

Click continue to send invitations.
At https://www.linkedin.com/mynetwork/invitation-manager/sent/ you can see all sent invitations.
What if you don't know the email address of the person you would like to invite despite the limit?
Many apps can find email addresses, such as Snov.io, Lusha, Hunter.io
I use the free version of Snovio, which allows me to easily search for emails. In Snovio, you need to enter the first and last name and the Internet domain of the person's employer. Then Snovio will try to guess the email.
Of course, it is not always possible to find the email. Still, as the picture below shows, in my case, out of 59 emails, 21 were detected reliably, and 22 were not unverified, i.e., Snovio found the email but could not confirm its reliability.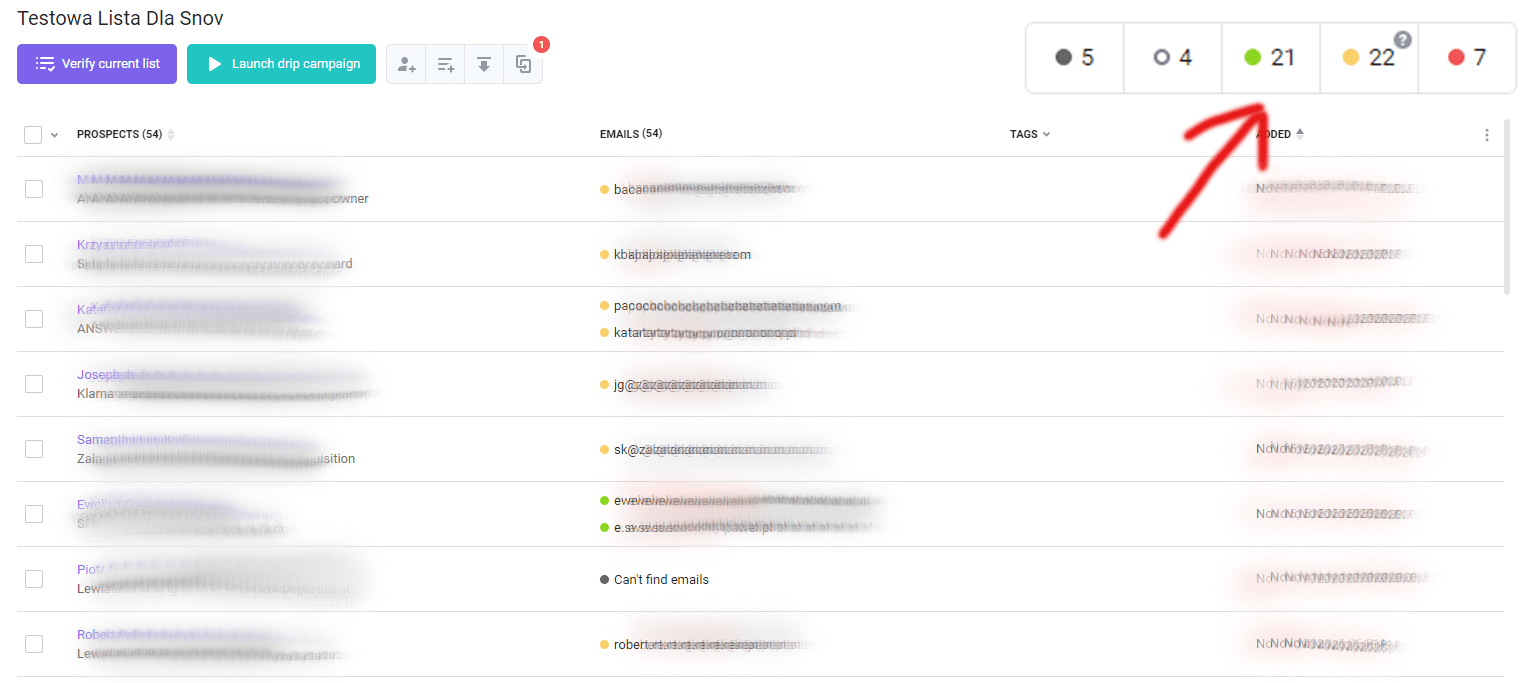 What about the GDPR?
Well, most applications like Snovio acquire and process data in an allegedly legal manner. In Snovio I did not find a link to explanations in this regard, but Lusha already has such an explanation: https://www.lusha.com/legal/gdpr/ where we read, among others:
The biggest myth about the GDPR is that consent is the ONLY way to lawfully process personal information concerning EU data subjects. While consent is one basis for lawful processing, it is not the only one.
Lusha's lawful basis for processing is its legitimate interest in providing its services to its users, for more information please contact our Privacy Team.
However, the issues of the GDPR for the functioning of this type of application are an issue for a separate article.
Can I find candidates without Linkedin premium account?
It easy with Element ATS. Just have a look:
DISCOVER ELEMENT!
Recruit easily and efficiently thanks to tomorrow's technology
2021 was a period of a strong rebound in recruitment companies and temporary work agencies. Check details in the report published by the Polish HR Forum.
READ MORE »