Thank you Huge Thing!
Element has completed the Huge Thing pre-acceleration program. As a result, we adopted a hefty dose of substantive knowledge, which was provided to us by numerous mentors, tutors, and, in general, experts in such areas as:
Business Model
Service Design
Unique Value Proposition
OKR
Customer Development
Sustainability
Sales
Company Culture/Leadership
Revenue Stream and Costs
Fundraising
Pitching
Google Cloud
Huge thanks to all experts and investors:
Jagoda Żychlewicz Robert Grygorowicz Ilona Kaleta Monika Synoradzka Maciej Lehmann Filip Dębowski Krzysztof Pawlak Piotr Bucki Agnieszka Lewandowska Sabrina Staniewska-Szewczyk Agnieszka Zawadka Jarek Dudko Piotr Serwin Miłosz Wójcik Piotr Debek Grzegorz Maciaszek Damian Szalewicz Marcin Kowalski Matt Kurleto Agnieszka Mróz Agnieszka Weglarz Anna Kowalska Zuzanna Mazurek Kamila Chmielewska Philip D. Stephanie Fastre Joanna Jochimczyk Kuba Dudek Marcin Jan Fejfer Zuzanna Śleszyńska Agnieszka Cichocka Wojciech Drewczyński Niklas Maiwald Małgorzata Filipowska  Kamil Przybysz Karol Kaczmarczyk Krzysztof Homziuk Karolina Daszyńska-Żygadło Sebastian Kwiecień 
as well as participating startups:
Underline, Zoyya, Catcoda, Vetforcall, GetMeHired.ro, Sharewell.eu, Happy Kids, Ecolyze, SeaMore – ROV technologies, Cyan Reef, Biobetter, Alikeme, Enabla, Paulai tech, Element
We have a solid dose of knowledge that we can rely on, literally 🙂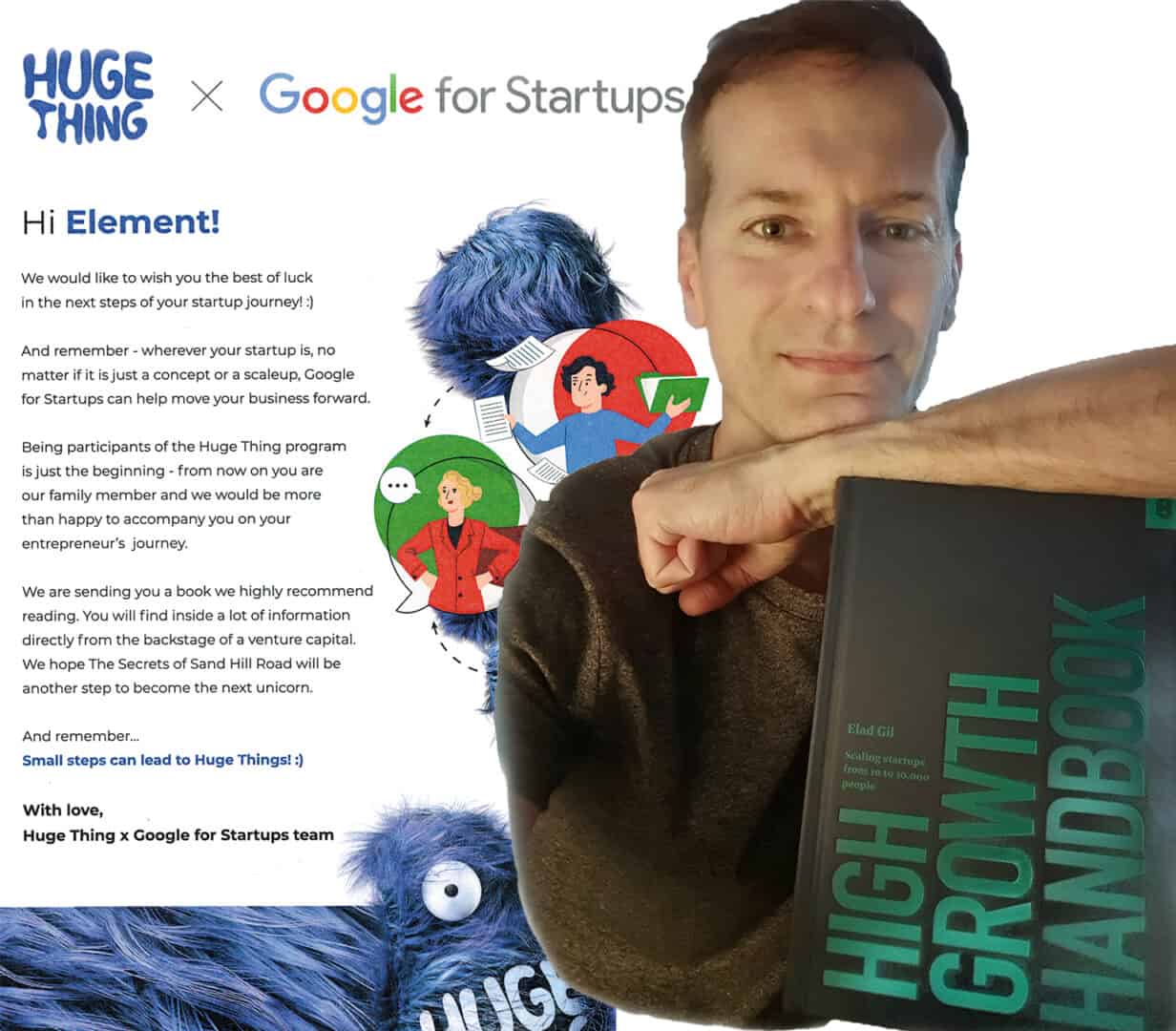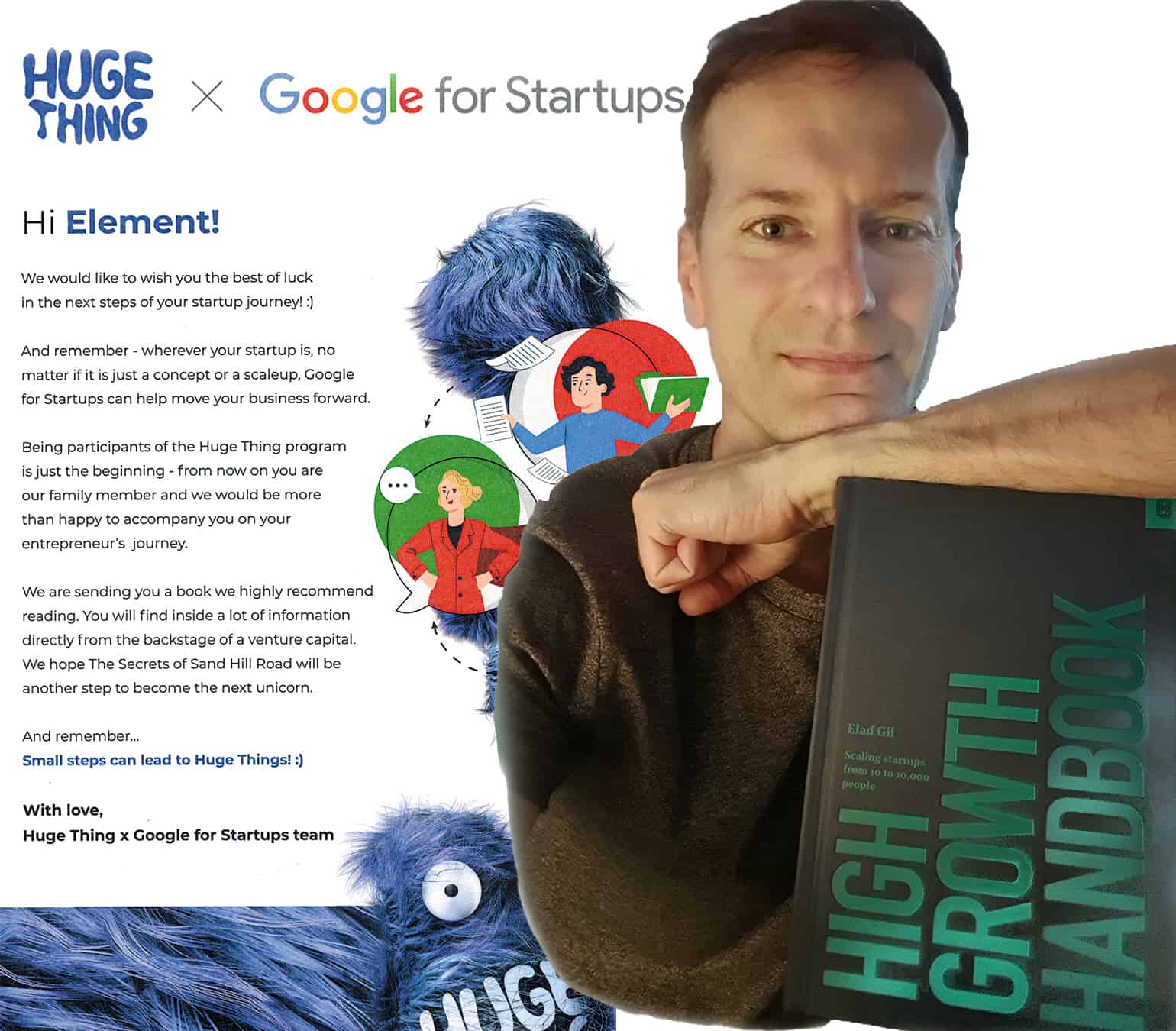 DISCOVER ELEMENT!
Recruit easily and efficiently thanks to tomorrow's technology
Explore Recruitment Process Outsourcing (RPO). Learn its definition, functions, and benefits. See how RPO can enhance your hiring strategy.
READ MORE »