Turn on the dark mode on the Linkedin mobile app in 6 steps
If you spend a lot of time on Linkedin and you care about your eyes, we recommend turning on dark mode. At the moment, this can only be done in the mobile version of the application. Here are 6 simple steps to switch between light and dark mode: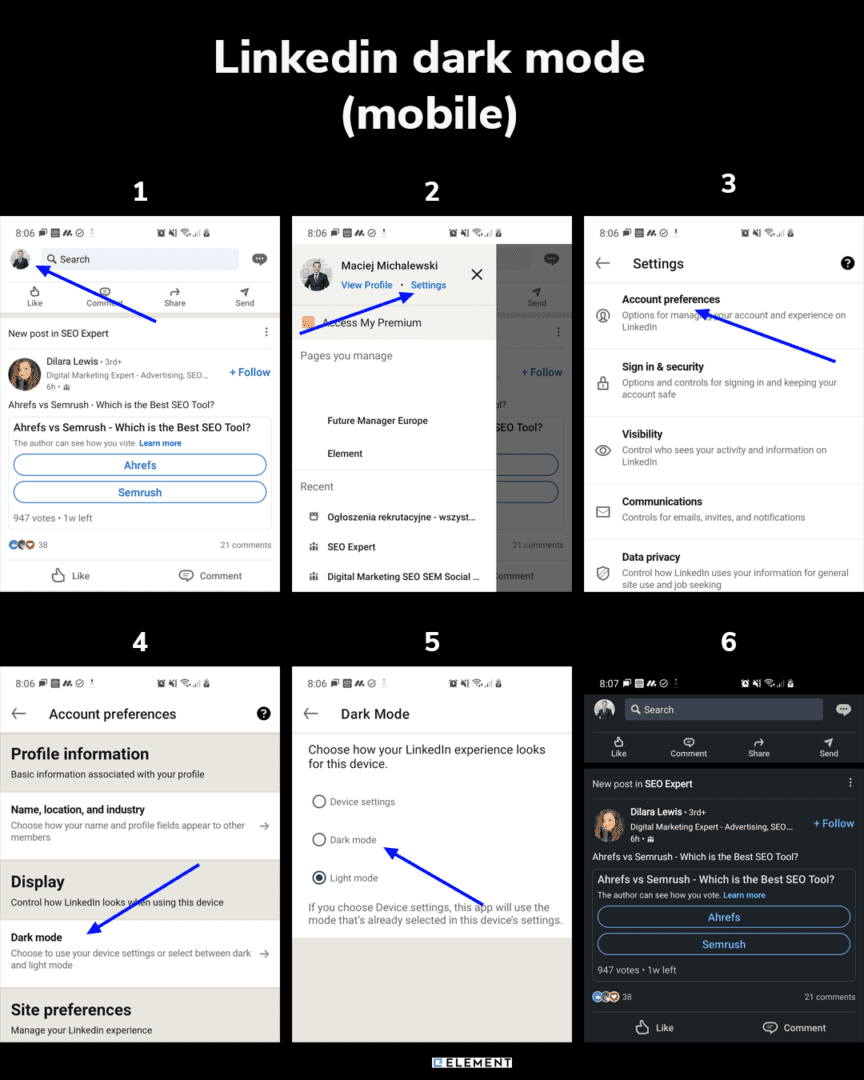 DISCOVER ELEMENT!
Recruit easily and efficiently thanks to tomorrow's technology
2021 was a period of a strong rebound in recruitment companies and temporary work agencies. Check details in the report published by the Polish HR Forum.
READ MORE »