We've made a video promoting our new app idea!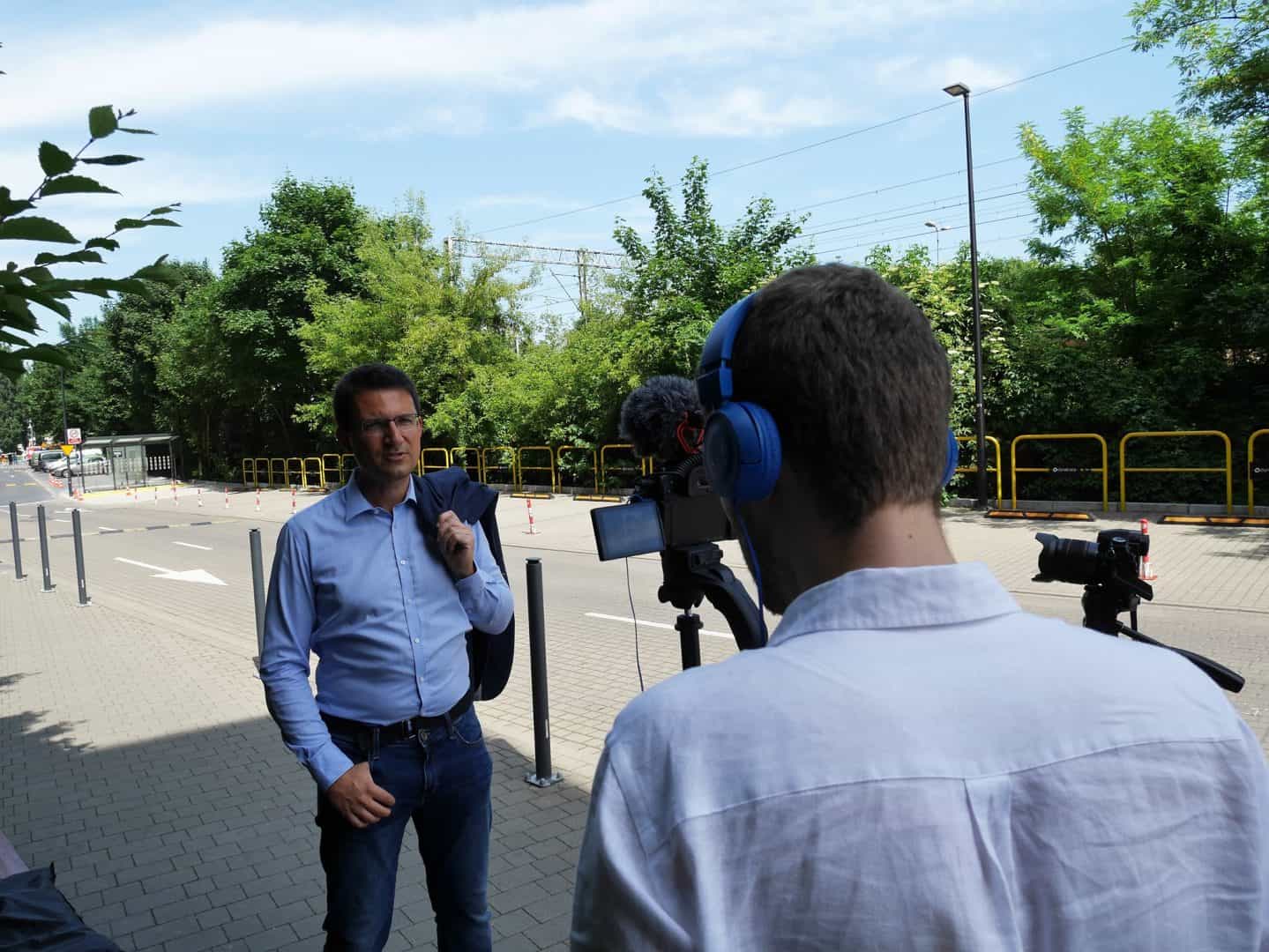 The Element team has recently participated in making a video – realized by Rewi Studio – which will promote our new application! This video will be used as part of the #AplikacjeJutraPFR competition organized by the Polish Development Fund. We will soon present the video and our innovative idea aimed at combating the crisis in the post pandemic labor market!
A few words about the assumptions of the #AplikacjeJutraPFR competition
The main purpose of the #AplikacjeJutraPFR competition is to design software that will counteract the negative effects of the coronavirus crisis. The Polish Development Fund has challenged participants in the areas of: health, work and entrepreneurship, as well as society. Having many years of experience in the preparation of the Element recruitment system, we could not pass by this task indifferently and quickly went to work on a completely new application that will help fight the crisis in the field of work and entrepreneurship.
New Element team application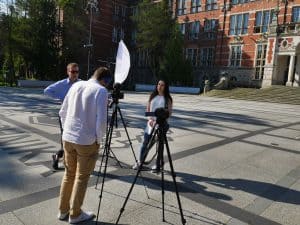 AThe application we submit to the "Aplikacje Jutra" competition will connect employees, employers, colleges and training companies. It will significantly contribute to the improvement of communication and exchange of information on the demand on the labor market, as well as strengthen cooperation. The main goal of the software prepared by our experienced team will be to solve the problem of staff shortage with appropriate competencies and qualifications and connecting jobseekers with employer. The application will help employers to find suitable candidates, employees in planning their career path,  and training companies and universities to adapt their curricula to the needs of the labor market.
The film promoting our idea will be available soon. Photos were taken in various locations throughout the Tri-City. Thanks to the video you will get to know our idea and the innovative way in which we want to solve the problems of the labor market that are particularly visible in the age of pandemic and post-pandemic period.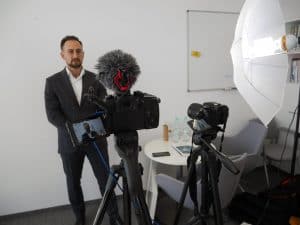 DISCOVER ELEMENT!
Recruit easily and efficiently thanks to tomorrow's technology
2021 was a period of a strong rebound in recruitment companies and temporary work agencies. Check details in the report published by the Polish HR Forum.
READ MORE »