Monitoring of recruitment agency clients' needs
An integral element of work in a recruitment agency, in positions related to client acquisition and customer service, is monitoring the needs of current and potential customers. This monitoring is usually carried out in two ways: direct contact with the client, and tracking of published job advertisements. Most of today's ATS (applicant tracking systems) do not support automation in this area.
Verification of the recruitment needs of companies, both prospectuses and clients, becomes a challenge when there is a constant increase in the number of companies, job offers, and recruitment projects. It is not unusual for a recruitment agency to have thousands of companies in its CRM. A large number of companies, both prospects and clients, usually equals a large number of recruitment projects in ATS, which in turn means a growing workload and less and less time to monitor recruitment needs of companies with which we do not have ongoing cooperation. Some companies will not get in touch with us at the right time, and we will lose the chance to carry out the recruitment project.
The situation is more complicated in the case of companies in which the recruitment needs are not managed centrally. In this case, the contact person, with whom we verify current recruitment projects, may not know about new vacancies that have appeared in other company structures.
These kinds of challenges are everyday life in many recruitment agencies. While looking for ways to automate the work of Element ATS users, we have implemented a feature automating the monitoring of customers recruitment needs.
ATS Element will do it for you!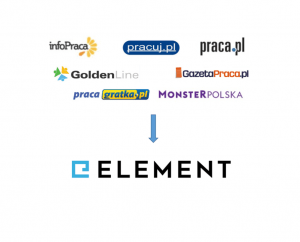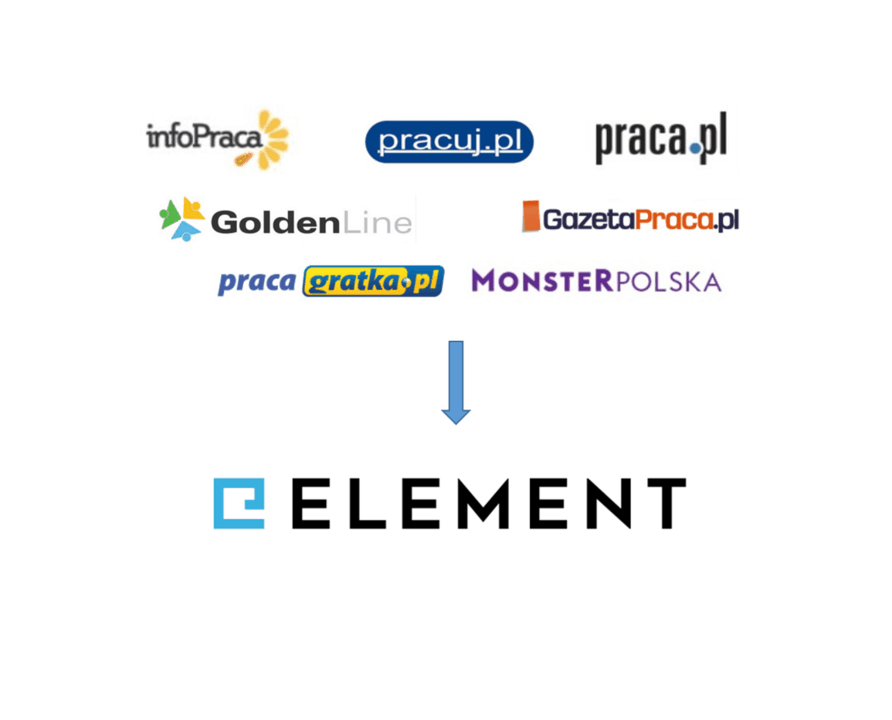 For a long time, we have been developing an algorithm reading the content of websites. We have connected this algorithm to our recruitment system and to selected popular Polish job boards, such as pracuj.pl or infopraca.pl. CRM module of our system provides a list of companies, which then the algorithm uses to check job boards for new job ads published by these companies. If the job ad is found, then ATS will notify a user. The idea is simple, not to say trivial, but benefits measurable:
Saving time for job boards monitoring.
Immediate notification of new job ads provides an opportunity to contact new customers immediately.
Low chance of missing new job ads.
Greater comfort of work, knowing that system monitors job boards for you.
Of course, implementing such functionality in ATS does not mean that contact with the customer – in the absence of job ads – is unnecessary. Even if our recruitment system monitors all job boards (which we are continually aiming at) and companies career pages, it should be remembered that:
Relationships in business are essential. It's worth keeping regular, even courtesy, contact with clients, even if they don't have current needs.
Some companies do not publish job ads at all.
Some of the needs are hidden recruiters, for whom a job ads may not be published either.
However, if we can make the process of acquiring recruitment projects easier, we try to provide such functionality to our clients, and this is a good example.
Explore Recruitment Process Outsourcing (RPO). Learn its definition, functions, and benefits. See how RPO can enhance your hiring strategy.
READ MORE »